LARES Leaders Academy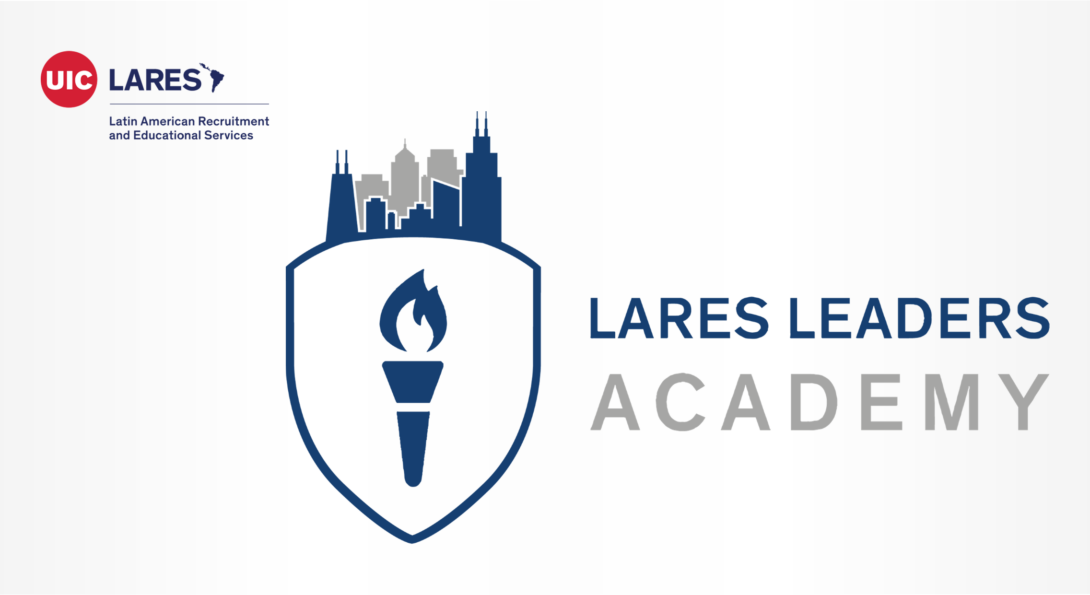 The LARES Leaders Academy is a yearlong program designed to provide leadership training and opportunities to executive board members of UIC Latino student organizations and incoming freshmen who participated in the LARES Summer Institute. This program offers students an opportunity to enhance their leadership potential, participate in civic engagement initiatives, develop their professional skills, and network with fellow Latino leaders.
MISSION
To promote leadership development, encourage awareness of major Latino policy concerns, and educate students on the importance of becoming change agents for the Latino community.
COMMITMENT
Remain committed to the program throughout the current academic semester.
Attend all Saturday sessions (held once a month).
Meet with a LARES Academic Advisor once per semester.
Join a student organization or club (if you have not already).
Consider running for an E-Board position.
ELIGIBILITY
Applicants must meet 4 out of the 5 following criteria:
Current undergraduate student interested in policy issues that affect the UIC and Latino community.
Executive Board member of a UIC Latino student organization.
Member-at-large of a UIC student organization.
LARES Summer Institute participant.
Registered LARES student. If you haven't done so, you may sign-up by visiting the LARES Sign-Up webpage.