Summer 2022 Orientation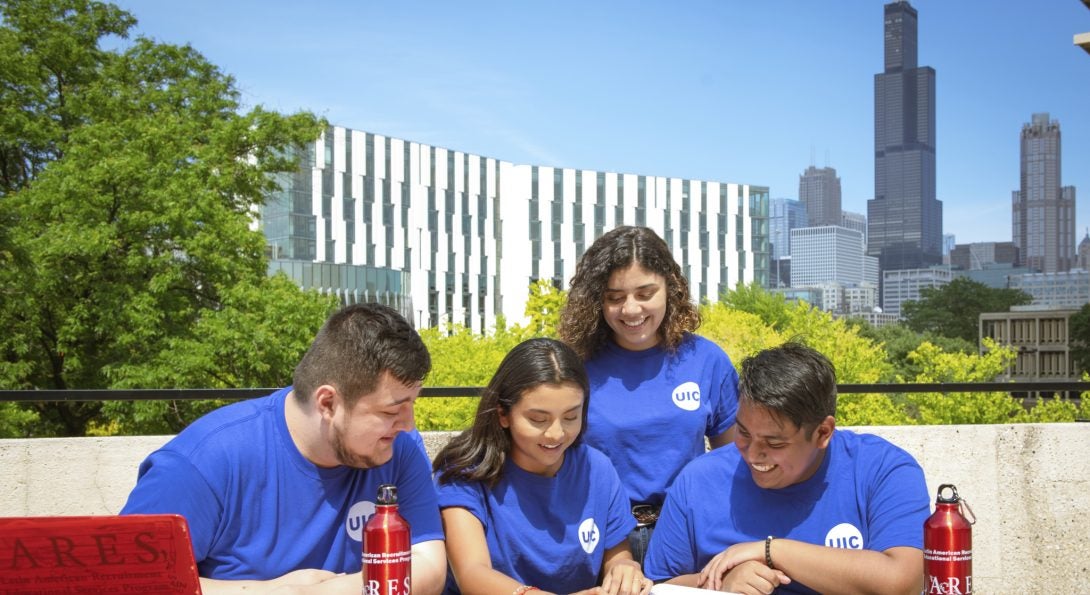 In collaboration with the UIC New Student and Family Programs and Colleges, the LARES program participates in all First-Year and Transfer Student Summer Orientations. In addition to providing co-advising with the College of Liberal Arts and Sciences, Business Administration, Engineering, and Education, LARES advisors are also available to assist students in their transition to UIC. LARES advisors work with admitted students in helping them adjust to the UIC college culture and foster a sense of belonging for students. Additionally, LARES advisors assist with financial aid questions, course registration, provide information on academic and scholarship opportunities, and inform students of college graduation requirements.
The LARES program welcomes you to UIC and encourages you to connect with your LARES advisor early on. To identify your LARES advisor, visit the LARES Advising link; students are assigned to LARES advisors based on their major and pre-educational goals.
As a newly admitted incoming student, be sure to complete any placement exams, online orientation, and register for an orientation session. This information is in your UIC student portal at my.uic.edu.

To make the most out of your college experience, join the LARES program! Below are the next steps to sign up for LARES and attend our orientation programming.
Sign Up for LARES
When: Register today!
How: Visit the Sign Up! link on the LARES website for registration information.
Learn about LARES Services
When: During your scheduled orientation date.
How: Visit First-Year Student Orientation Information or Transfer Student Orientation Information for more details.
Apply to a LARES Scholarship
When: Visit the LARES Scholarship Opportunities for individual scholarship deadlines.
How: Select the scholarship(s) you are interested in under LARES Scholarship Opportunities in order to identify specific scholarship requirements.