LARES Transfer Connect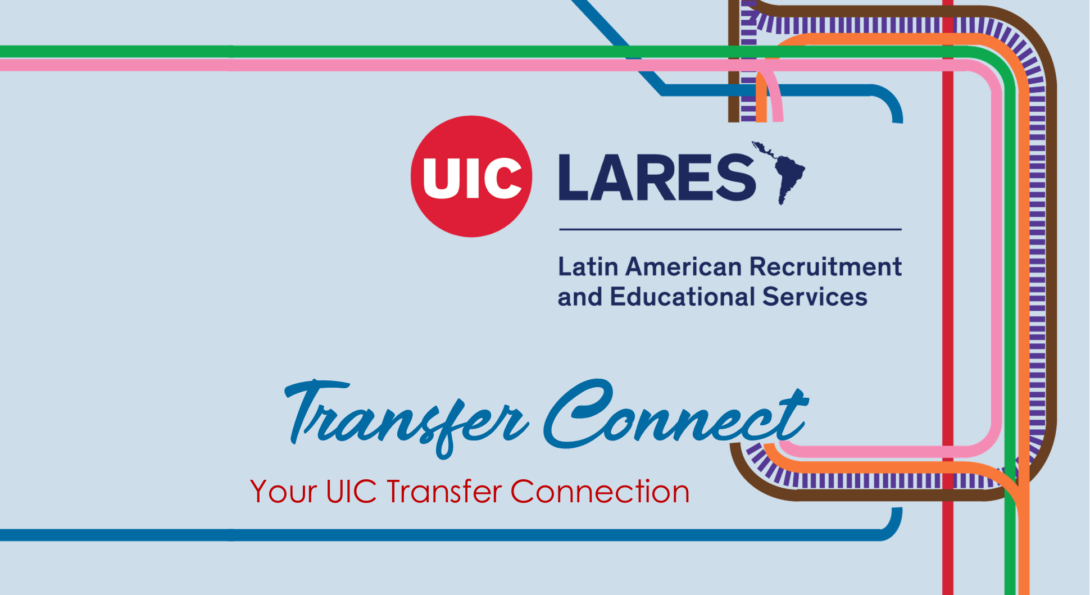 LARES Transfer Connect specifically welcomes new Latino transfer students. At this event, you will have an opportunity to connect with other transfer students as well as your LARES Academic Advisor and be introduced to the many services and opportunities offered by the LARES program to help you on your academic journey.
The Latin American Recruitment and Educational Services (LARES) program is a premier academic success program at UIC, garnering national recognition for increasing retention and graduation rates among Illinois' undergraduate Latino students. Our services include academic advising, academic tutoring and seminars, financial aid understanding, major and career exploration, and student engagement.
LARES TRANSFER CONNECT
August 2023
Time: TBA
Registration Deadline: TBA