Financial Aid Information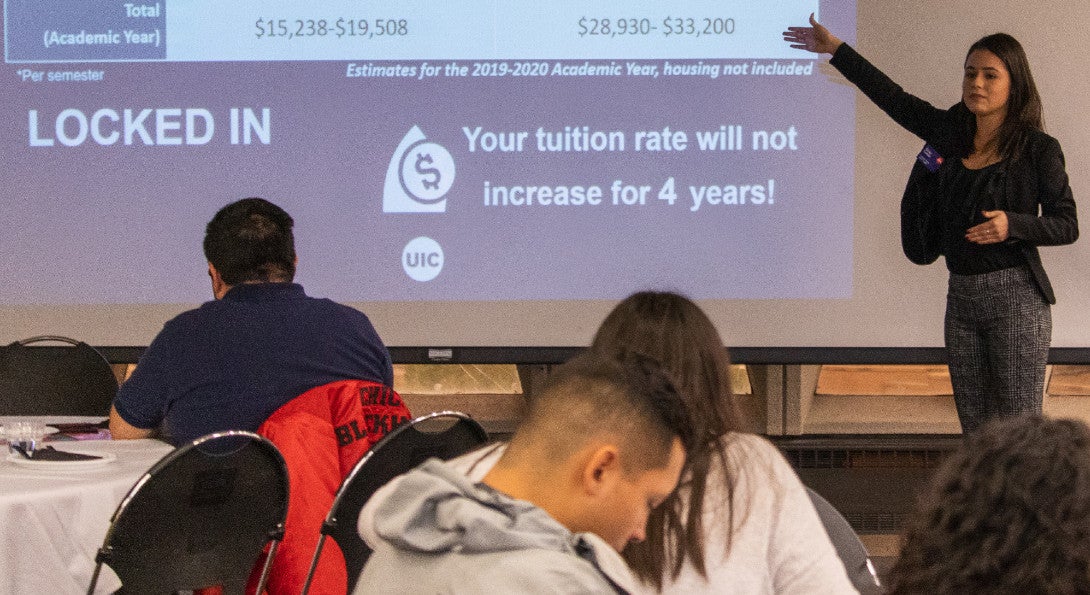 The LARES program understands the financial toll that comes with funding a college education. To help Latino students reach their higher education aspirations, LARES advisors are trained to not only answer financial aid questions from prospective and continuing students, but to also assist them in completing the Free Application for Federal Student Aid (FAFSA). LARES advisors also host several financial aid literacy workshops throughout the Chicagoland area to ensure that financial hardship does not serve as a deterrent for those who are considering pursing a college degree.
Although undocumented and Deferred Action for Childhood Arrival (DACA) students do not qualify for federal financial aid, they may be eligible to apply for the state financial aid through the Alternative Application for Illinois Financial Aid. Please visit our Undocumented Student Resources link for additional information.
To further assist Latino students on their higher education journey, the LARES program also offers financial assistance to students through a number of LARES scholarships. Please visit our LARES Scholarship Opportunities link to view available scholarships. (These scholarships are open to US citizens, permanent residents, and undocumented LARES students.)