LARES Destino Award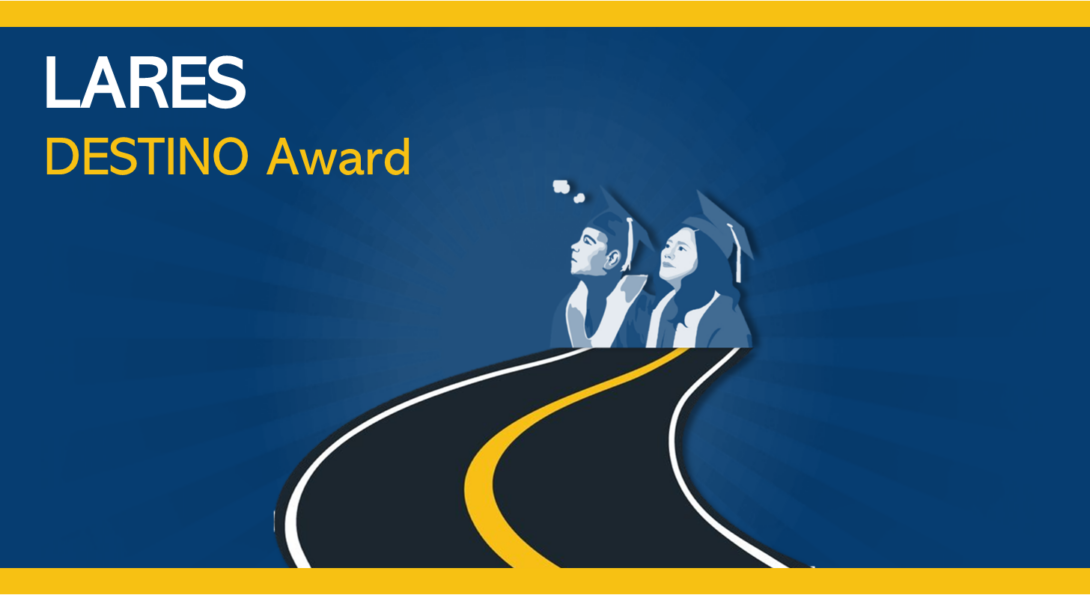 Applications for the Fall 2023 semester to be announced.
The LARES Destino Award was established to support the academic success of Latino Sophomore and Junior UIC students who demonstrate leadership abilities, co-curricular involvement, and a commitment to contributing to the Latino community. This award (up to $2,000) must be applied towards tuition, fees, and other educational related expenses.
Eligibility:   
Must have a cumulative GPA of 2.7.
Must be a Sophomore or Junior at the time of application (30-89 credit hours).
Must be in good academic standing.
To be considered for this award, students will need to:
Visit http://uic.academicworks.com.
Select "Sign In With Your Institution".
Complete the general UIC SnAP application.
When finished, click on "Finish and Submit".
Go to the "Opportunities" tab and search "LARES Destino Award"; click "Apply".
Complete required supplemental questions.
Click "Finish and Submit".
Submit resume.
Submit one letter of recommendation on official letterhead from a UIC advisor, instructor, or administrator.
Recipients of the LARES Destino Award will be expected to:
Attend at least one academic advising session with their LARES advisor during the semester the award is distributed.
Maintain a full-time course-load (at least 12 credits) at UIC during the semester the award is distributed.
Attend a LARES-sponsored event on campus.