Parent Information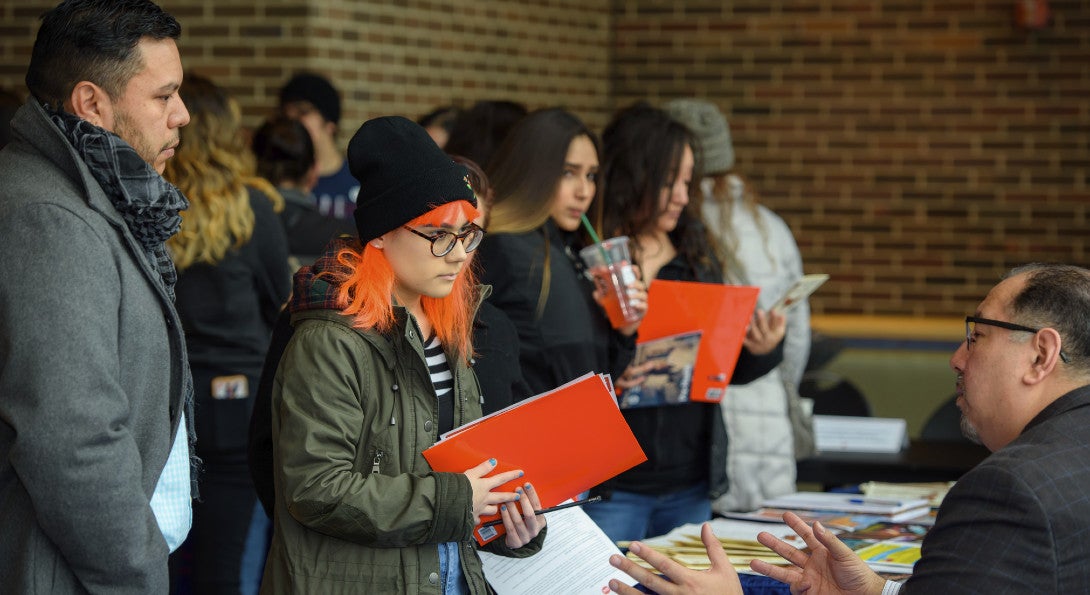 Parent Information
The LARES program will provide informational virtual sessions for parents of admitted first-year and transfer UIC students. In these virtual sessions, parents will be introduced to the LARES program and its advising team. Parents will also be exposed to scholarship opportunities, academic retention initiatives, and a number of additional services available through the program. LARES advisors will also be on hand to answer any questions parents may have. Sessions are provided in both English and Spanish. Please join us to learn more about how to best support your child as they transition into college.
Beginning the first week of June, virtual sessions will be held on Wednesdays. Spanish language presentations will be held every Wednesday from 1:00 p.m. to 2:00 p.m.; English language sessions will be held every Wednesday from 2:30 p.m. to 3:30 p.m. These virtual sessions will run until the second week in August.
We encourage parents to RSVP at least 7 days before the intended session. Upon completing the RSVP form, parents will receive a confirmation and the invitation link to attend the virtual session.
Please note, virtual sessions will be held via ZOOM. Parents can set up a free Zoom account by visiting: https://zoom.us/.
Please email the LARES program at lares@uic.edu should you have any questions.