LARES Signature Events
LARES Annual Recognition Dinner for Latino Graduates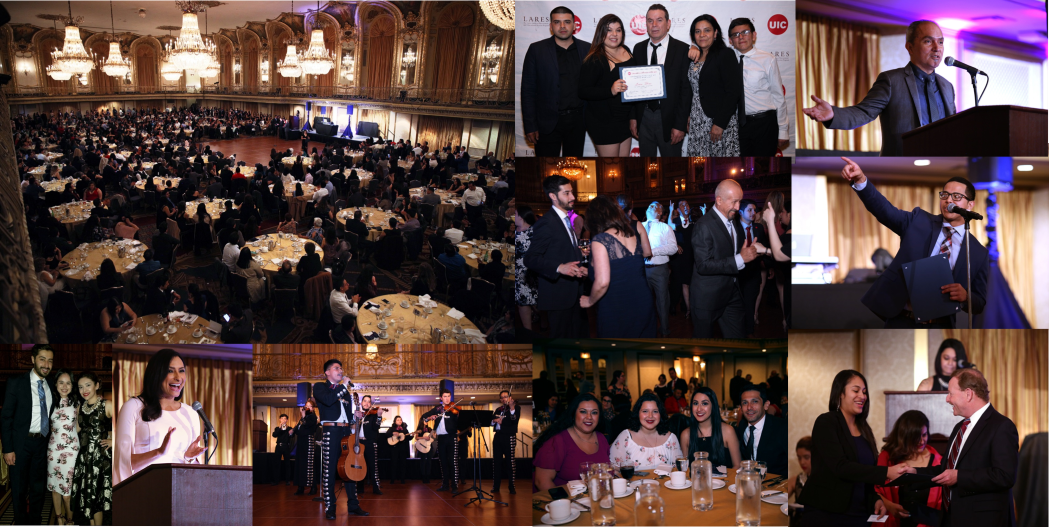 Since 1986, the LARES program has hosted the Annual Recognition Dinner for Latino Graduates in order to recognize and honor the academic achievements of our Latino graduates. With each passing year, this event has grown in size and scope as a direct result of recruitment and retention efforts by the LARES program. In fact, as the number of UIC Latino students began to grow in size, so did the number of Latino graduates receiving Bachelor, Masters, and Doctoral degrees. As a direct result of this growth, this event now brings together over 1,600 Latino graduates, their families, and representatives of the Latino community in order to honor and celebrate the achievements of our Latino students; many of which are the first in their families to graduate from college.
UIC Latino Employee Networking Reception
The Latino Employee Networking Reception is organized by the LARES program to not only welcome new Latino hires, but to also establish strong networks of support and comradery among UIC's Latino workforce. This event not only recognizes the hard work and dedication of UIC's Latino faculty and staff, but it also empowers all UIC Latinos to work together in further UIC's mission of providing the broadest access to the highest levels of intellectual excellence and creating knowledge that transforms our views of the world.